Graduate and Doctoral Admissions
Whatever your professional calling, a Marywood graduate education will prepare you from Day One. Large enough to offer the most advanced opportunities, yet small enough to provide a more personalized mentoring approach, Marywood provides graduate and doctoral programs that will challenge you, inspire you, and prepare you in every way to move forward and succeed in your career.
There are few pursuits in life more significant than going after a lifelong dream by pursuing a master's or doctoral degree. It's a serious step and a huge investment of time, energy, and financial resources. However, the rewards, both personal and professional, are nothing short of life changing. Just as your commitment is deep, so is ours to you: we will do everything we can to help you realize your educational goals.
Applying for Graduate Admission
The $35 application fee is waived when you submit through the Marywood online application.
If you wish to complete a paper application, please download it here to print it.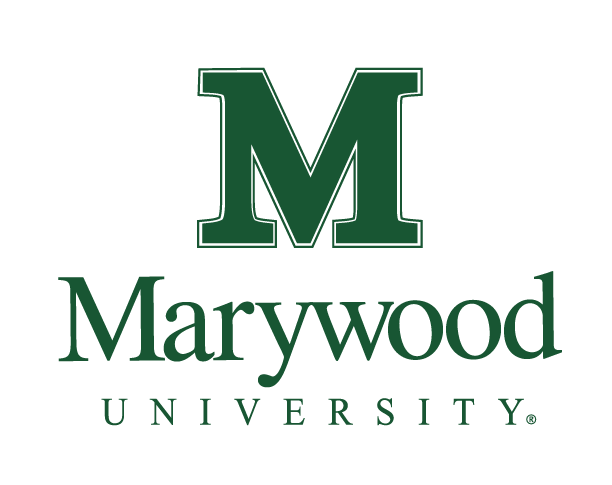 Marywood Application
Submit OFFICIAL, SEALED transcripts of all your academic work. When requesting transcripts, please ask the sending institution to indicate your current name and former/maiden name. Official, electronic transcripts should be submitted to gograd@marywood.edu.
Send two letters of recommendation from persons familiar with your academic and/or professional background. If you have not attended college for three or more years, please contact the Office of University Admissions for guidance.
Please note the following:
MSW Applicants: At least one academic reference is needed if you have graduated within the last two years.
Interior Architecture, PsyD Clinical Psychology, Psychology (General Theoretical), and School Psychology (EdS) Applicants: Three letters of recommendation are required for these programs.
Recommendations can be submitted electronically via the online application.
All documents submitted in connection with the application become the property of the University.
GRE required for the following programs. General Test must be taken within the past five years.
Physician Assistant
Speech Language Pathology (external applicants only)
GRE optional for the following programs. General Test must be taken within the past five years.
Dietetic Internships Onsite Program Only
Ed.S. School Psychology
Psychology
Portfolio Requirements
Art Therapy
All MA and MFA Art Programs
Interior Architecture
If your program is not listed, you should include a brief statement of your career goals and how they align with your program.
---
Art Therapy Applicants: Submit an essay of 350-word minimum addressing the three points outlined below:
Describe your personal involvement in art.
Describe your understanding of art therapy.
Why have you chosen to pursue art therapy graduate education?
Autism Endorsement Online Program Applicants: Submit a 350-word essay describing how this program will enhance your current profession and advance your career goals.
Biotechnology Applicants: Submit an essay (1-2 pages) describing your career objectives and how the M.S. Biotechnology degree will assist with such goals.
Business Applicants: Submit an essay discussing your career objectives and why you want to pursue a career in business (350-word minimum).
Counseling (School and Mental Health) Applicants: Submit an essay outlining professional and personal qualities that you believe will make you a successful school or mental health counselor. Applicants should be specific. Please review the follow resources prior to submitting the essay:
Criminal Justice Applicants: Submit an essay discussing your career objectives and the way in which the Criminal Justice program will contribute to these objectives (350-word minimum).
Education Applicants: Submit an essay discussing your career objectives and why you want to pursue a career in education.
Interior Architecture Applicants: Submit an essay discussing your career objectives and why you want to pursue a career in interior architecture.
Nutrition Applicants: Submit an essay discussing your career objectives and why you want to pursue a career in nutrition or sports nutrition (350-word minimum).
Ph.D. Applicants: Please write a 500-word essay (minimum) about the following topics.
What are your career and academic experiences?

Why are you applying to the Ph.D. program?

What are you expecting to achieve with a Ph.D. from Marywood after graduation?

What are your strengths and weaknesses? And, how can the Ph.D. program help support these strengths and offset these weaknesses?
Professional Writing Applicants: Submit an essay that meets the following criteria:
A statement of purpose (two pages)
An academic or professional writing sample (6 to 10 pages, can be excerpted from a longer work).
Choose one of the two following prompts and write approximately 500-600 words in response:

Write an op-ed piece for a local newspaper (local to you) persuading its readers of the importance of learning a second language. Please identify the name of the paper to which you have chosen to write in the header. Give your essay a title that could be used as a headline.
Write a professional letter that could be sent to a real local business or a real local nonprofit agency arguing that their services to customers should be offered in both English and Spanish. Please identify the name of the business or agency.
Psychology Applicants: Submit an essay discussing your career objectives and why you want to pursue a career in psychology.
Public Administration/Health Services Administration Applicants: Submit an admission essay (350-word minimum) addressing the four points outlined below:
Describe your professional work background.
What attracted you to a M.P.A. / M.H.S.A.?
What do you expect to receive in management training?
How do you expect to use the management training and the M.P.A. / M.H.S.A. degree as a credential in pursuing your career objectives?
Social Work Applicants: Submit an informal statement of about 800 words (3 pages). This statement should include information about the following:
Development of your interest in social work, including educational work and personal experiences as relevant.
Your strengths in relation to social work practice.
Gaps or limitations in your experience or attributes that would need attention in preparing for social work practice.
Your preference for your future in social work.
Speech-Language Pathology Applicants: Submit a well-developed essay that responds to the following questions. Elaboration of responses, cohesive writing style, and writing mechanics (e.g. spelling, grammar, punctuation) will be considered when reviewing the essay portion of the application. The final essay response should be no more than 500 words total, double-spaced in 12 pt. font.
What are your academic and professional goals? How and why do you feel the Communication Sciences & Disorders Department at Marywood University can help you to achieve these goals?
Submit Your Deposit
If you wish to accept the offer of admission, please Submit Your Deposit online or complete the paper form sent with your acceptance letter. Deposits are non-refundable. Once the deposit is received, we will send your academic advisor's contact information, so you can start the registration process.
Invest in Your Future
Learn the ways in which we'll help you finance your Marywood education.

Scholarships/Assistantships - The University awards scholarships from institutional sources on the basis of academic merit. Multiple full-time and half-time assistantships are also available. More information can be found on the

Graduate Financial Aid website.
Financial Aid - Students are encouraged to apply for federal and state aid by completing the

Free Application for Federal Student Aid

(FAFSA). Marywood's federal school code is

003296.
Complete Paperwork
When you submit your deposit, University Admissions will send you a confirmation packet containing information regarding your next steps in the admissions process, including information on registering for classes. You will also be required to complete a Student Health Services form.
Final Transcripts
Acceptance is based upon current information contained in your application for admission. If you are currently enrolled in coursework, a final official transcript must be forwarded to University Admissions indicating your degree and the date conferred. Failure to forward a final transcript may result in withdrawal of this offer of acceptance.
New Student Orientation
Held in late summer about one week before classes begin, orientation is an important part of your graduate or post-graduate experience at Marywood University. You will have an opportunity to shop at the bookstore, get your parking permit and student ID, network with fellow students, and visit the campus facilities.
Deferment
An admitted graduate student may defer their enrollment one time for up to one year from the original semester accepted. The deferment request must be made before the start of the original semester accepted. Deferring enrollment will be subject to a fee. If a student wishes to defer enrollment for a second time or if the deferment falls outside of the one-year period, the student must apply to the graduate program again.
Health Insurance
All full-time undergraduate, graduate and international students are required to have health insurance. Students may waive coverage of the University Endorsed Plan if they are able to demonstrate proof of their own health insurance coverage.
Information on the University-endorsed insurance is also available on the UnitedHealthcare® Student Resources Website.
If you have any questions or concerns regarding coverage, please contact the insurance company.
Resources for Graduate/Doctoral Students
Student IDs can be obtained in Madonna Hall Lobby.
Parking permits

are available at Marywood's Campus Safety Office, Nazareth Hall 1st floor.
Check your account information, schedule, grades, and pay your bill through the

MarywoodYou

portal.
The offices of

Career Services

and

Office of Academic Success

are located on the 2nd

floor of the Liberal Arts Center.
Graduate & Doctoral Admissions Team
Jason Yander
Director of Graduate Admissions
Bio
Lauren Tokash
Assistant Director of Graduate & International Admissions
Bio
Jason Michael Thiel
Graduate Counselor/Admissions
Bio