Matt Catanzaro: Face Reality
Date/Time: Ongoing through Friday, December 15, 2023, 5pm EST
Location: Shields Center for Visual Arts - Suraci Gallery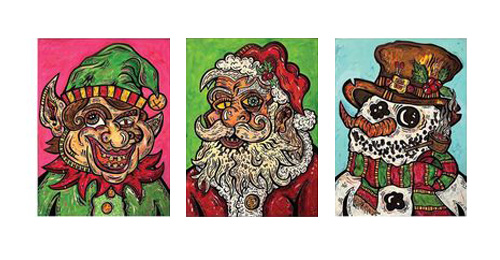 Matt Catanzaro: Face Reality features gestural and vivid portraiture paintings reflecting Matt
Catanzaro's mixed use of Expressionism, Cubism and Surrealism. The opening reception is set for Sat.,
Nov. 11, from 2-5 p.m. A gallery talk will take place Sat., Nov. 11, at 2 p.m. Also featured are
Catanzaro's complete Grotesque Holiday Portrait Series, consisting of 18 large-scale holiday-themed
acrylic and marker paintings. Matt Catanzaro earned his BFA in Design, along with minors in art history,
illustration, and philosophy, from Marywood University.
Email Reminder