Jobs
Liberal Arts Center | 86
8:30 a.m. - 4:30 p.m.
Be Part of a Greater Campus Community When You Work at Marywood
Voted among northeast Pennsylvania's Best Places to Work for three consecutive years, Marywood University is committed to attracting and retaining highly-qualified faculty and staff. In addition to our excellent benefits package, our employees enjoy a variety of programs and discounts to support a positive work-life balance.
When you work here, you become part of a campus community that's dedicated to advancing each other personally and professionally. Delve into our culture and learn the many benefits of working at Marywood University.
We Can't Wait to Welcome You to the Marywood Family!
Employment Requirements
All New Hires at Marywood Are Responsible for the Completion and/or Understanding of the Following:
All new hires at Marywood University must obtain new background clearances prior to employment. Contact HR for details.
Policy Statement
The purpose of the Protection of Children and Background Screening Policy is to provide guidelines for the appropriate protection and supervision of children participating in University-sponsored programs, in programs operated by outside entities held in University facilities, and/or programs housed in University facilities, wherever those programs or facilities are located.
This Policy will also provide guidelines regarding post offer background screening for all faculty members, staff, and volunteers at the University.
The background screening(s) required will depend upon the position that the candidate or employee holds at the University. Those in positions with direct and/or routine contact with minors will be required to complete successfully additional background screening as required by the Pennsylvania Child Protective Services Law (PA CPSL) upon hire and every five (5) years thereafter.
Duty to Report Suspected Child Abuse
All employees and volunteers are required by Pennsylvania law to make a report of suspected child abuse or neglect. Reports can be made by calling ChildLine toll free at 800-932-0313 or accessing the approved online form at compass.state.pa.us.cwis to file the information electronically. Within 48 hours of the verbal report to ChildLine, a written report must be submitted to the investigating agency. If the child abuse report is filed electronically, this step is not required. Following a report to the child abuse hotline, the reporting person should call Campus Safety at 570-348-6242. If a child is in imminent danger, or the abuse is in progress, the reporter should call 9-1-1 and report the circumstances immediately and then follow the reporting steps listed above. Employees and volunteers who fail to report a case of suspected child abuse or neglect may face felony charges of the third degree.
Contact Human Resources for additional information.
Training
Employees subject to the Pennsylvania Child Protective Services Law (PA CPSL) as determined by the University must complete three (3) hours of training within 90 days of hire and three (3) hours of training every five years thereafter. The University will provide the training.
Required Clearances/Background Checks
At a minimum, all employees hired, or volunteers appointed, on or after January 1, 2016 must complete a Pennsylvania State Police Criminal History Check at the time of hire or appointment. Additional checks may be required, including but not limited to: Pennsylvania Department of Human Service ("DHS") PA Child Abuse screening ("PA Child Abuse") confirming whether the individual is named in the statewide database as the alleged perpetrator in a pending child abuse investigation or as the perpetrator of a founded or indicated report of such abuse; Federal Bureau of Investigation (FBI) national criminal background check; employment and education verification; credit history check; National Sex Offender Registry; and motor vehicle driving history. The existence of a criminal history or other adverse background check finding does not necessarily preclude beginning or continuing employment with Marywood University.
Results from the Pennsylvania State Police and PA Child Abuse screenings are sent directly to the University. The FBI background check is sent to the employee or individual and not to the University. It is the responsibility of the employee or volunteer to share the results with Human Resources within 72 hours of receipt.
Screening results are reviewed by Human Resources. If there is activity that could affect an employment or hiring decision, the results are reviewed case by case with Human Resources and the individual. The purpose of the meeting will include confirming the accuracy of the activity reported, providing the individual an opportunity to provide explanatory context for the activity, and to discuss next steps. Information pertaining to background screening results is kept confidential.
Background screenings are based on the responsibilities of each position. Current employees and volunteers who may have direct contact with, treat, supervise, chaperone, or otherwise oversee children, may need to get screenings even if they were hired or appointed before January 1, 2016. Examples include, but are not limited to, participation with a camp; a change to your employee or volunteer duties and responsibilities; a dual-enrolled minor in one or more of the courses led by the individual; a job shadow experience; and a new employment or affiliation agreement. In these circumstances, Human Resources may notify these individuals regarding the need for screening.
Violations of University policies, including providing false or misleading information used for the above background checks, will be handled under applicable University policies and procedures, which may involve disciplinary action including termination from the University.
If PA CPSL background screenings are required, the individual will be notified at the time of hire or appointment for new employees and volunteers or at the time, the screening will be required for current employees and volunteers. The following screenings must be performed for the PA CPSL background screening: Pennsylvania Child Abuse History Clearance, Pennsylvania State Police Criminal Record Checks, and Federal Bureau of Investigations (FBI) Criminal History Background Check.
Additionally, new employees and volunteers in positions requiring PA CPSL background checks cannot begin employment or volunteer duties until all checks are submitted to and reviewed by Human Resources.
Employees and volunteers requiring PA CPSL background screenings must obtain new background clearances every five (5) years.
Marywood employees and volunteers who are arrested for or convicted of an offense that would constitute grounds for denying employment, or are named as a perpetrator, in a founded or indicated report of child abuse, must notify their supervisor and Marywood University's Executive Director of Human Resource within 72 hours. Failure to do so constitutes a misdemeanor crime of the third degree and may also subject the employee or volunteer to discipline, including termination, according to Pennsylvania's CPSL.
Certain exceptions may apply for children employed by the institution of higher education, interns, exchange visitors, and certain volunteers. See Human Resources for details.
Marywood will cover the cost of clearances for all full-time and part-time employees.
Measures to prevent child abuse
In addition to the requirements listed above, all members of the Marywood community should abide by the following measures:
Establish a procedure for the notification of the child's authorized parent/legal guardian if an emergency occurs, including medical or behavioral problems, natural disasters or other significant disruptions.
Avoid one-on-one contact with children: when feasible, there should be two or more adults present during activities when children are present.
Minors who are not matriculated University students who are participants in a University sanctioned program, camp or activity, must be supervised at all times by an authorized adult while on campus or while participating in programs, activities or services offered by the University off campus.
If necessary, at all, keep all email/social networking strictly professional. No person covered by this policy should have sustained regular contact with minor children via social media (for example, should not "friend" via social networking website or any other form of online affiliation with a child participating in a University program).
Although there are legitimate uses of social media that engage minors in programs offered through the University, engaging with minors via social media may inadvertently expose them to inappropriate content and create informal relationships that have negative consequences for children.
Employees and volunteers must comply with all Marywood Policies, as well as Campus Safety and Housing and Residence Life policies and procedures, as applicable.
---
4/17/15; 12/11/15; 10/26/17; 12/10/21
College and University Security Information Act Annual Security Report
Jeanne Clery Disclosure of Campus Security Policy and Campus Crime Statistics Act
2021-2022
The Campus Safety Department prepares this report to comply with the Jeanne Clery Disclosure of Campus Security Policy and Crime Statics Act.
This report is prepared in cooperation with the local law enforcement agencies surrounding our main campus and alternate sites, Housing and Residence Life, Judicial Affairs, Business Affairs and Student Affairs. Each entity provides updated information on their educational efforts and programs to comply with the act.
Campus crime, arrest and referral statistics include those reported to the Campus Safety Department, Campus Security Authorities (CSA) (including but not limited to directors, deans, department heads, designed HRLO staff, judicial affairs, advisors to students/student organizations, athletic coaches), and local law enforcement agencies. These statistics may also include crimes that have occurred in private residences or businesses and is not required by law.
Marywood University has 2673 undergraduate and graduate students enrolled for Fall Semester, 2021. Of these, 428 undergraduate and 20 graduate women and 190 undergraduate and 6 graduate men live in campus housing. All enrollment and housing statistics in this report are estimates for Fall, 2021. On-campus housing is available primarily to undergraduate students carrying twelve or more credits. Limited on-campus housing is available for graduate students carrying nine or more credits.
Housing for female students is available in three larger residence halls with a limited number of single rooms, three smaller halls, and 36 apartment units, which house five to ten students. Single rooms are available for graduate and undergraduate women in one smaller residence. Housing for male students is available in three larger residence halls and one smaller hall with limited single rooms. In addition, males may be housed in the 36 apartment units.
Full-time students under the age of 21, who do not live with their parent/guardians, are required to reside on campus during their first two years of enrollment. Eligible sophomores, juniors, seniors may select a room and a roommate during the spring room selection process. Apartment housing and housing in the smaller halls are open to upper-class students.
If available, portions of the residence halls are available for the use of the total campus population, while other portions are restricted for resident use only. The main desk of each larger residence hall is covered by a receptionist during the day and campus safety at night, twenty-four hours a day during periods of normal occupancy. Doors to the residence halls, floors or wings are kept locked and many are equipped with alarms. All dorms are equipped with a card access system for resident access. All doors are panic doors - they open from the inside out in case of emergency. Campus Safety is on call twenty-four hours a day. Residence hall windows are all equipped with locks, and most are inaccessible from outside without a ladder.
A Residence Director (Graduate Level) resides in each of the larger residence halls along with the students and is available to the students in the evening. Each larger hall is also staffed with undergraduate resident assistants. In addition to the Housing and Residence Life staff, each residence hall is also served by three to four housekeepers and a custodian who are responsible for the general up-keep of the facility. These employees work day shifts. Each resident student has a key card access to his or her own room. Master keys are held by the Residence Director and are only utilized in the case of an emergency.
During periods (breaks) of low occupancy, students may be moved into one residence hall with supervision. The residence hall can only be accessed by residents through Campus Safety.
The smaller residence halls (female and male) are staffed by an undergraduate resident assistant. All doors are kept locked. Windows are all equipped with locks. Smaller residence halls are served by a custodian and one housekeeper. These employees work day shifts. Each resident has a key to the residence hall and to his/her own room. Master keys are held by the Residence Director.
Visitors to the residence halls must check in at the front desk, and must be escorted by the resident. Visitors must abide by all residence hall regulations, which are available at each residence hall and also in the Office of Student Life and the Housing and Residence Life Office.
The Woodland Townhouse Apartments, located on campus, are owned and maintained by Marywood University. Campus Safety rounds are made at the Woodland Apartments, but since each apartment is a separate unit, there are no receptionists. The Woodlands is staffed by 5 resident assistants (undergraduate) and one Resident Director (Graduate Student) who also resides in the Woodlands.
On a space-available basis, the Housing and Residence Life staff assigns a room to guests of the University, who must register in advance. The Residence Director and Housekeeping staff are notified of the assignment and length of stay. Guests of residents must register with the Residence Director or Desk Receptionist, (Campus Safety Personnel) who will assign a room if necessary or available.
The MSW Program in Lehigh Valley, PA is at DeSales University in the Campbell Building and serves 65 students. The classroom numbers are 114, 115, 119, 120, 121, and 122. The office numbers are 105, 106, 107, 108, and 109. DeSales University currently employs 1 Chief of Police, 1 corporal, 8 Full- time Sworn Police Officers, 1 Part-time Sworn Officer, 3 Full time dispatchers, 3 Part time, 2 casual dispatchers and 3 Office Staff.
The MSW Program at East Stroudsburg, which serves 29 students, is held in Stroud Hall on Saturday from 9:00 A.M. - 4:00 P.M. The classroom number is 417, and the office number is 310E. The ESU Police Department consists of 16 Full-time and 1 Part-time armed and trained officers and 1 Full-time Security Officer in addition to the Chief of Police. The Police Officers have full arrest powers in all university buildings and grounds, including and branch facilities.
Marywood University employs 158 full-time faculty, 3 pro-rata faculty, 194 part-time faculty, 36 full-time administrators, 212 full-time staff and 54 part-time staff. (Estimates for Fall 2021).
All Employees and students are issued photo identification cards, which allow the individual access to University Facilities and University-Sponsored events. The identification cards must be surrendered up request, or upon termination of employment or withdrawal from school. Individuals not associated with Marywood University must apply in writing permission to use University Facilities. The application must include the specific details of the function. All applications are reviewed at an administrative level
The Campus Safety Office at Marywood University is located in the Nazareth Student Center. The campus safety staff consists of a Chief, 1 Assistant Chief, 5 sergeants, 10 full-time officers, 2 full-time desk attendants, 10 seasonal attendants, and 1 dispatcher. All officers patrol the exterior, interior, and campus roadways.
Campus Safety officers are certified in CPR, First Aid, and AED use. The officers are professionally trained, uniformed Campus Safety officers that do not have arrest powers, and do not carry firearms. All criminal arrests, as well as requests for emergency services (police, fire, and ambulance) must be reported to the Chief of Campus Safety at 570-348-6242 (ext. 6242 on-campus phone system). This phone is monitored twenty-fours a day. If necessary, the local police contact State officials. No persons are allowed to carry weapons on campus, with the exception of law enforcement officials in the line of duty.
Marywood University has signed memorandums of Understanding (MOU) with the Scranton, PA and Dunmore PA Police Departments.
Criminal incidents on campus are reported to the Chief of Campus Safety, who will determine if local police are needed. All criminal incidents, as well as emergency calls (police, fire, and ambulance) must be reported to Campus Safety at 570-348-6242 (ext. 6242 on campus phones). This phone is covered twenty-four hours a day. Residence Directors and/or Resident Assistants are notified of incidents occurring in the residence halls. They, in turn, notify Campus Safety. In an effort to prevent further crime, Marywood University will, in a timely manner, inform the University community of any criminal offenses (murder, rape or sexual assault, robbery, burglary, aggravated assault, motor vehicle theft) which pose a threat to students and employees. Such information will be disseminated by the President of Marywood University, or his or her designee, and will depend on the particular circumstances of the crime.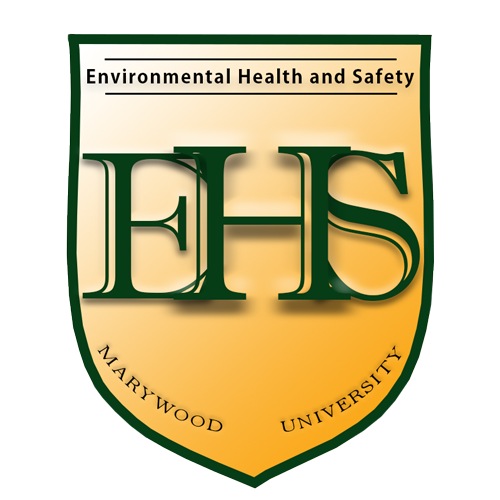 The Marywood Environmental Health and Safety (EHS) Program provides direction and consultation to the University in an effort to provide a safe campus and workplace, while complying with Environmental and Occupational Safety regulations. EHS assists the University in its commitment to employee safety and environmental protection through expert guidance, uses of best industry practices, and employee involvement. The foundation of the EHS Program is the Workplace Safety Committee, which involves representatives from across campus that meet routinely to discuss safety concerns and provide recommendations to prevent accidents and promote safety.
What It's Like to Work at Marywood
Read What Faculty and Staff Enjoy About Being Part of the Marywood Family.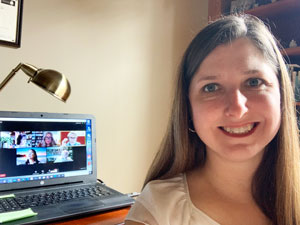 "My favorite part about working at Marywood is 100% - the students! Watching my students learn and grow through our discussions, role-plays, and other activities brings tremendous meaning and value to my work."
—
Janet Muse-Burke
Associate Professor, Psychology and Counseling